Nagora Climate Smart green cosmetics
Nagora is proud of that from the very beginning, we have been paying great attention to the beauty and health of your skin with the "greenest" cosmetics possible:
100% Hungarian products from recipe creation to delivery.

Ingredients come from sustainable, controlled organic farming.

No secondary packaging for our products, our labels and packaging are made from biodegradable paper. 

We don't use paper to record orders and invoices.

Microbiome-friendly products: our natural cosmetics do not interfere with the natural balance of the skin. We don't aim to pile on unnecessary products, our developments are designed to restore and support natural skin function, we don't aim to dry out your skin just so you can buy more products. You'll need fewer skincare products because in the long term your skin will be back to its natural state. 

We are the first in Hungary to recycle and reuse the jars.

Green manufactory: environmentally conscious use of energy, If possible our ingredients come from local small producers and farms (e.g. Szomód), we take special care to protect our environment during production, we produce as little waste as possible, we don't use harmful raw materials that pollute the earth, and we also offer reusable products (e.g. washable face wash discs).

Educational responsibility: we also take environmental responsibility seriously in our communication and provide daily tips in our blogs.
"We believe that we don't have to do it perfectly, but that if we all contribute a little bit, we have already done a lot for our planet."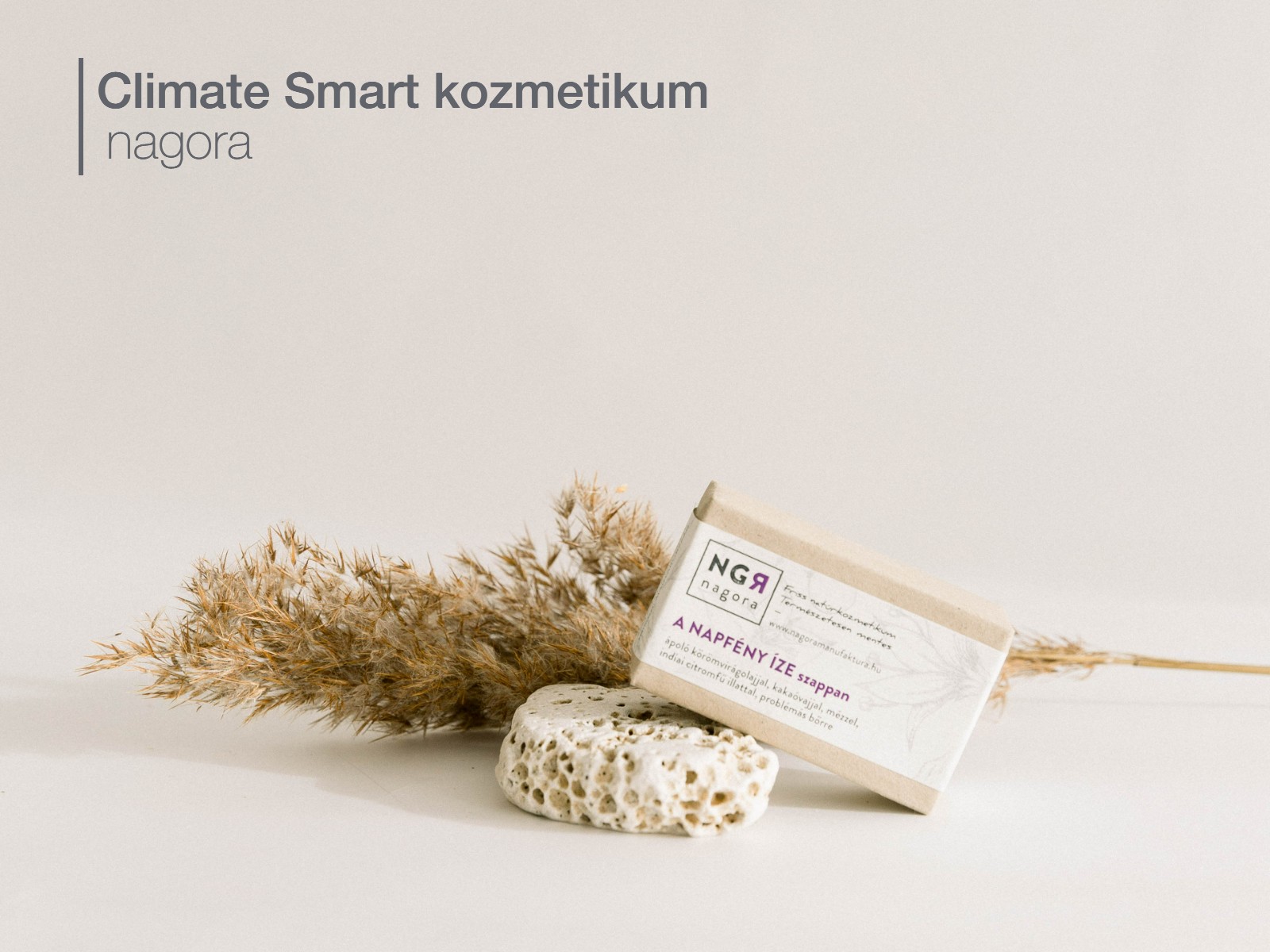 You may have noticed that, ibesides glass, metal and paper jars, we also pack our face creams in plastic jars. The reason for this is that, although in the beginning all our products were sold in glass jars, over time we've had to weigh up what is the best for you and your skin. The advantage of this airless technology is that the cream does not come into contact with air, so the jar protects the ingredients from oxidation, keeping the unrefined ingredients and active ingredients fresh for longer, increasing the shelf life of the creams without burdening you with unnecessary preservatives. HDPE plastics are recyclable and research shows that they do not leach carcinogens and endocrine disruptors into creams.
Nourish your skin and beauty with nagora climate smart cosmetics,
not only for the beauty and health of your skin, but also for a sustainable, liveable future.
.